URBAN POOR CHURCHPLANTING
Grassroots Training Modules
---
A STORY-BASED
PROGRAM


FOR DEVELOPING URBAN POOR PEOPLE'S CHURCHES


USING THE

THEOLOGICAL FRAMEWORK

OF

THE KINGDOM OF GOD

.

Welcome! This web has a 55 topics on many aspects of church-planting in the slums. You can click on each module above or to the right to find PowerPoint presentations, readings and notes for each of 12 major areas. Another 40 hours of readings are also listed at the end, generally two readings per module.

To start, The TOPICS page in the introduction section shows you all the topics in one chart with hyperlinks to whichever one you want to go to. Then the Power Points in the discipleship and church growth section on Four Seasons of Growth, a Slumdwellers Discipling Movement, and the Work Flows in a Churchplant in the discipleship section will introduce you to some critical ideas for action.

Though this has been taught to hundreds, this web presentation is still in development.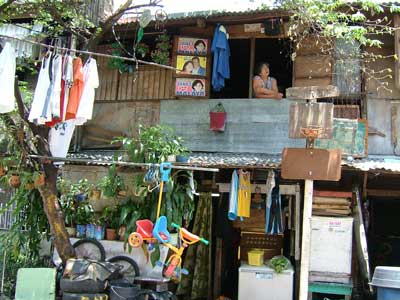 .
.

POSTAL ADDRESS:P.O. Box 68-244, Newton, Auckland 1145, New Zealand
ELECTRONIC MAIL: